This is the ongoing tale of his transformation from a rather drab beige sheep and wine transporter to 'Galerie Maritime'. He is going to need a lot of work, the story begins here…
December 2021
I began the search last summer for one of those wonderful crinkly old Citroen Hy vans to turn into a mobile shop/gallery. They were made in France and Belgium between 1947 and 1981 as light weight panel vans.
I discovered a company in Cornwall that imports and restores them..in December I purchased 'Emil' a beautiful 1978 van.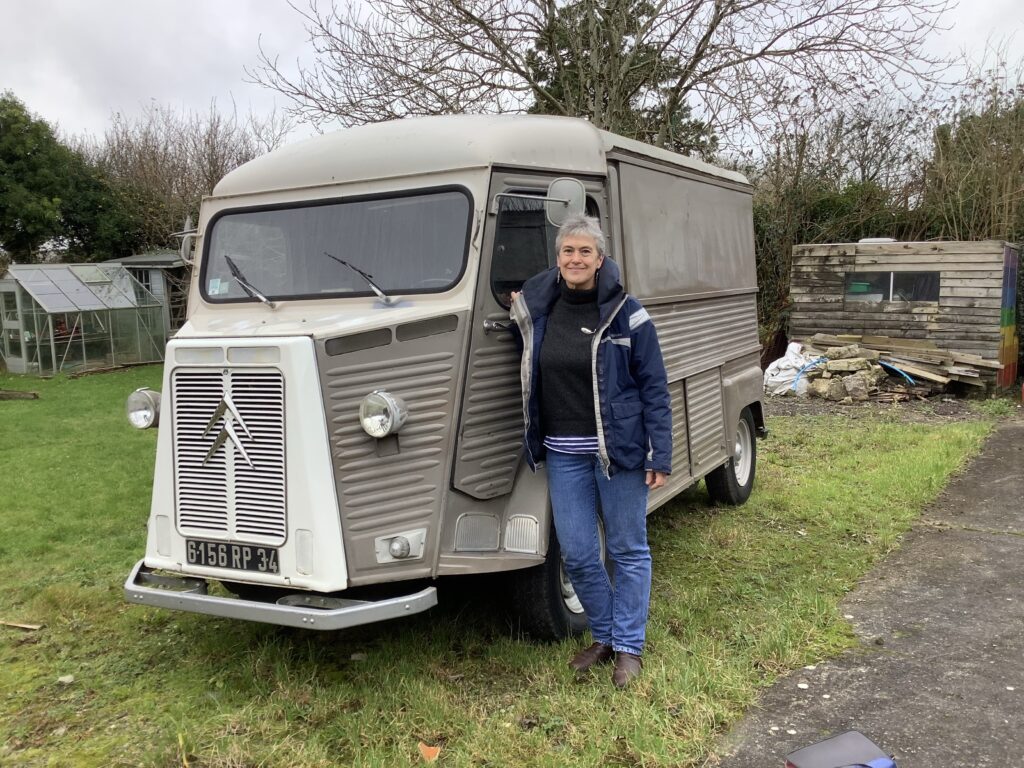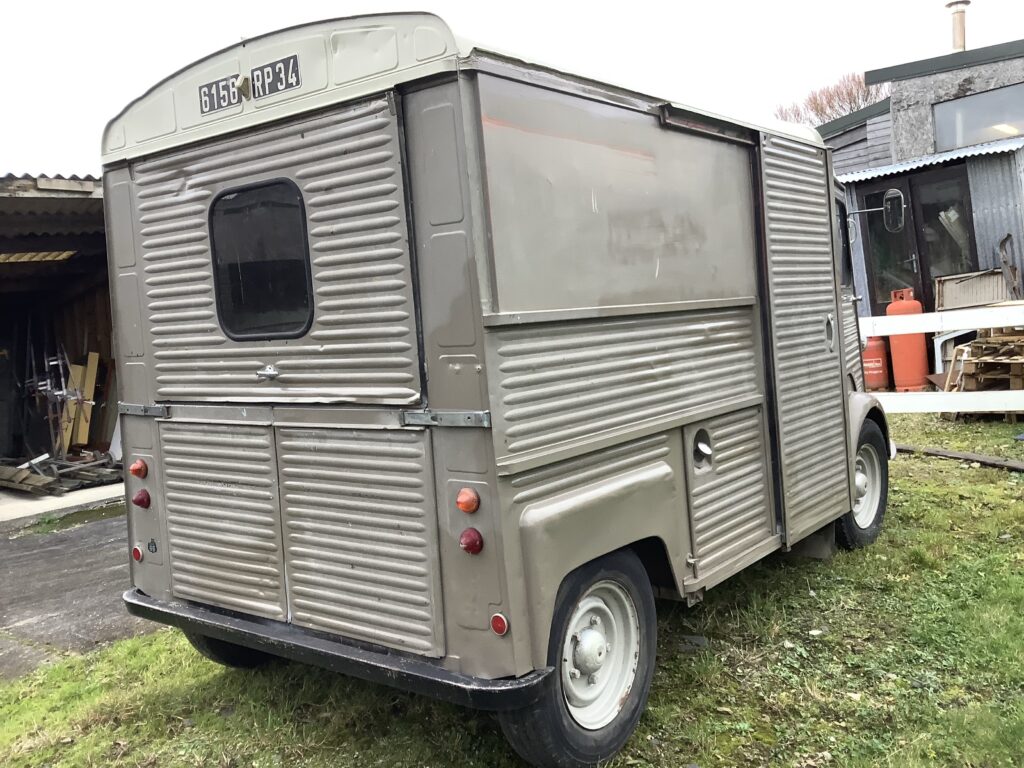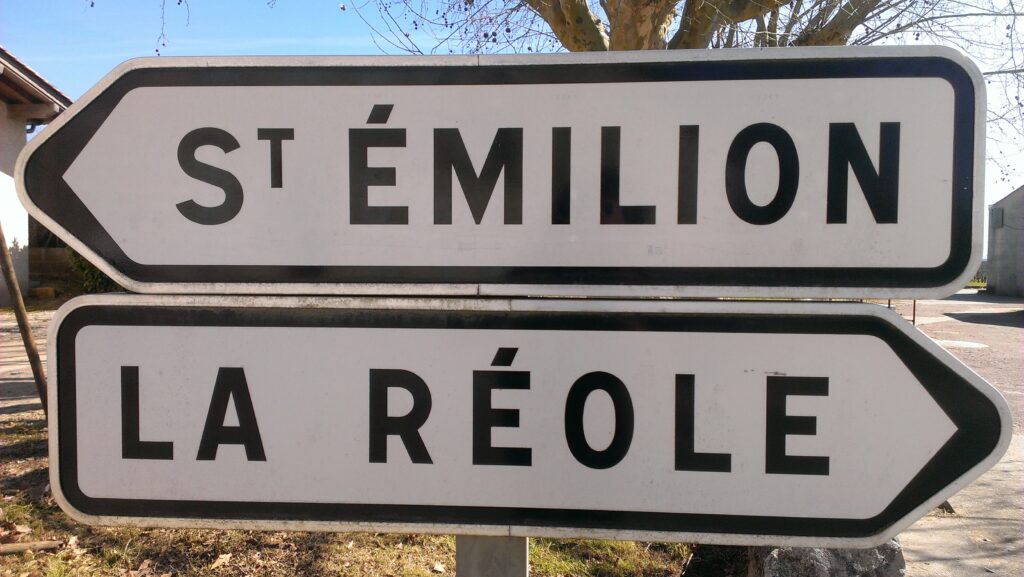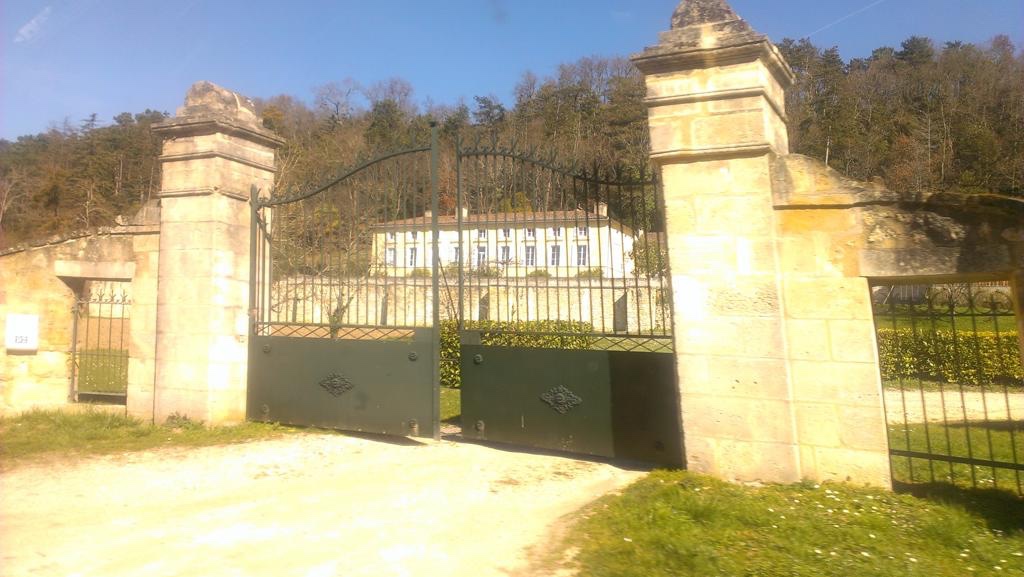 Used as a farm vehicle, to transport sheep and wine.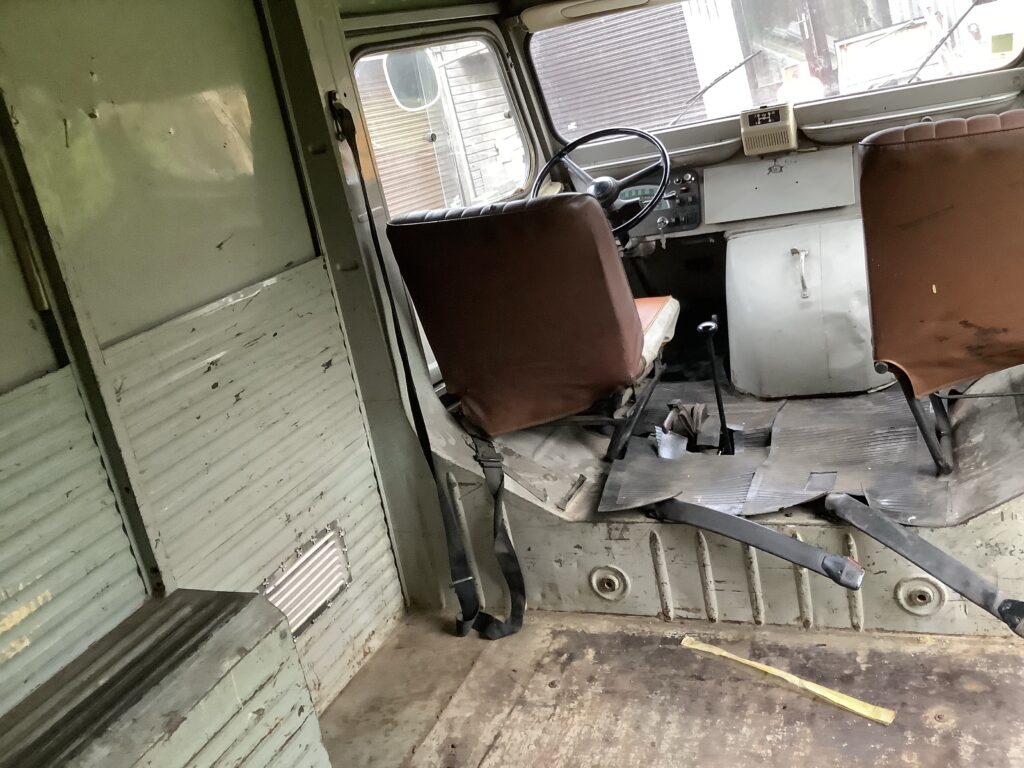 The interior, empty of its cargo and looking a little sad…
Work on 'Emile' begins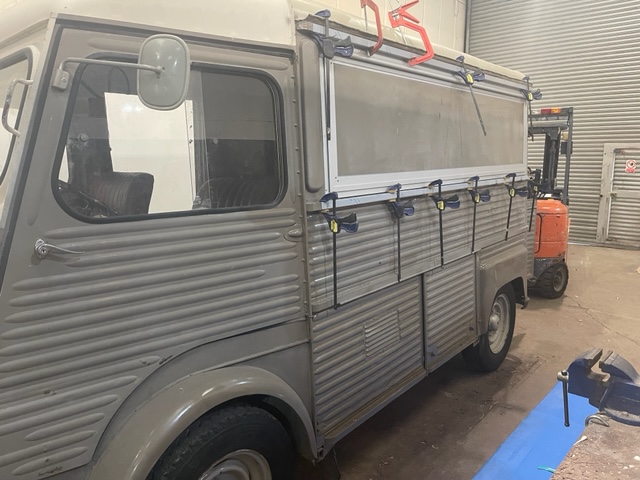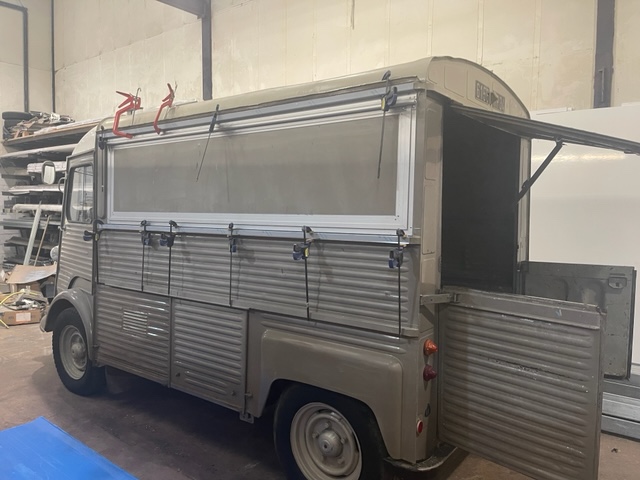 After very slow progress last year, whilst waiting for some parts and panels- Emile has come along in leaps and bounds… a shiny new panel has replaced one that had a diy vent from one of his previous roles of transporting sheep.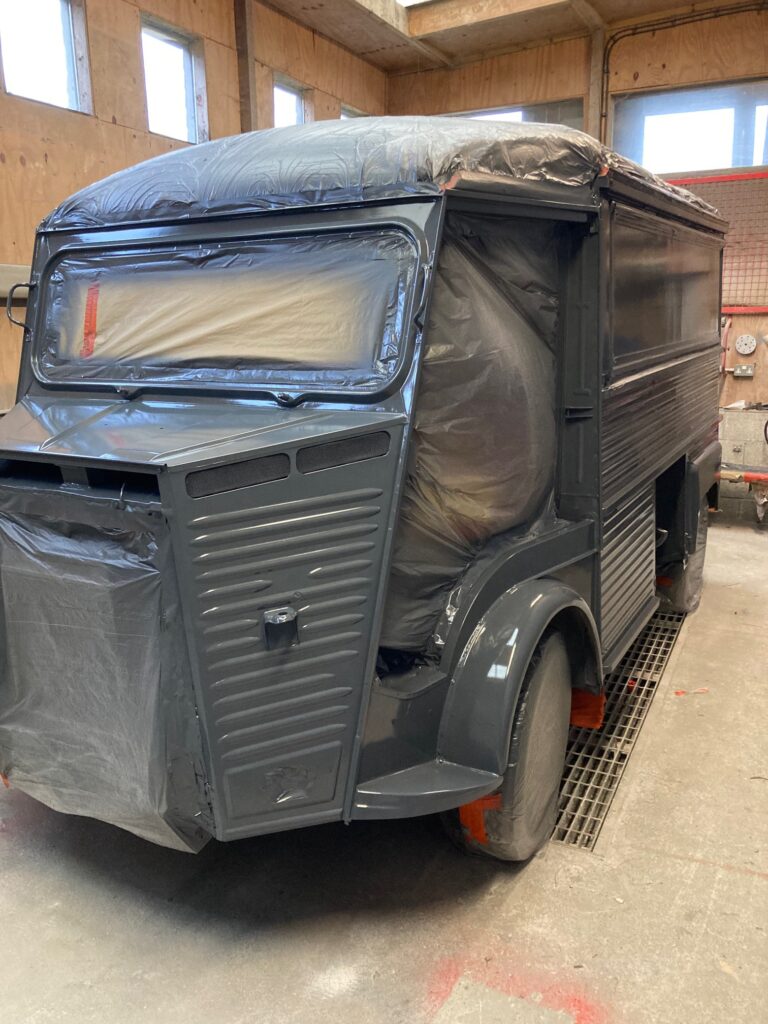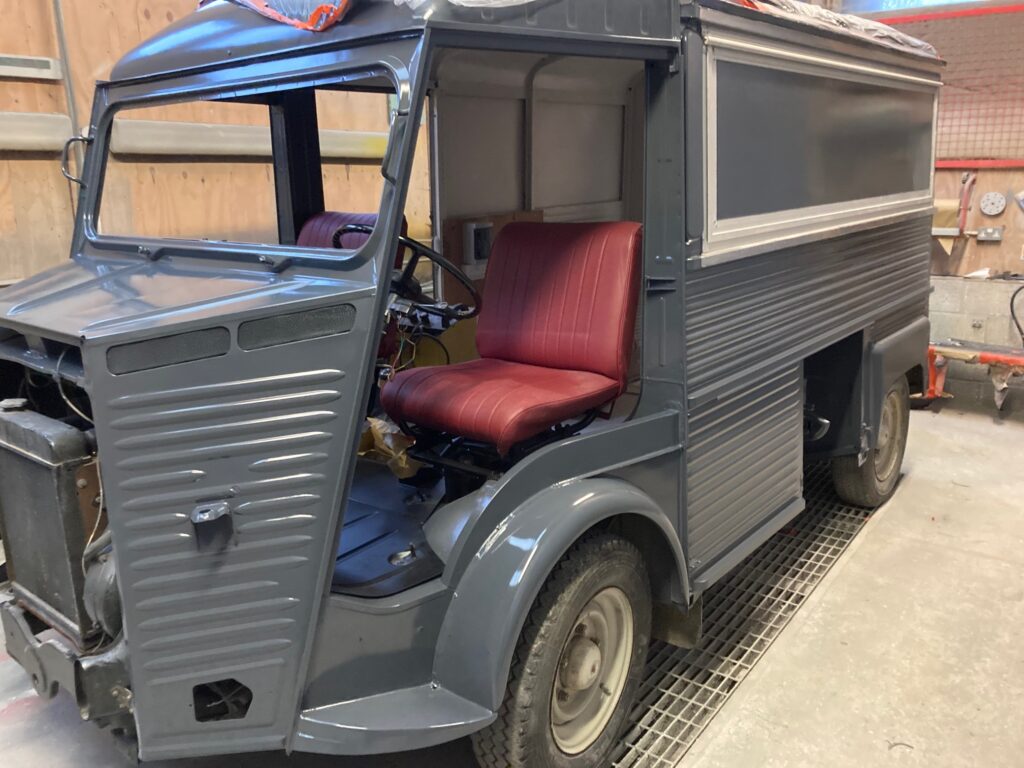 The seats have been recovered with a cheery red and he is now sprayed in Graphite Grey.
The inside is light and bright with led lighting, and a socket for a kettle!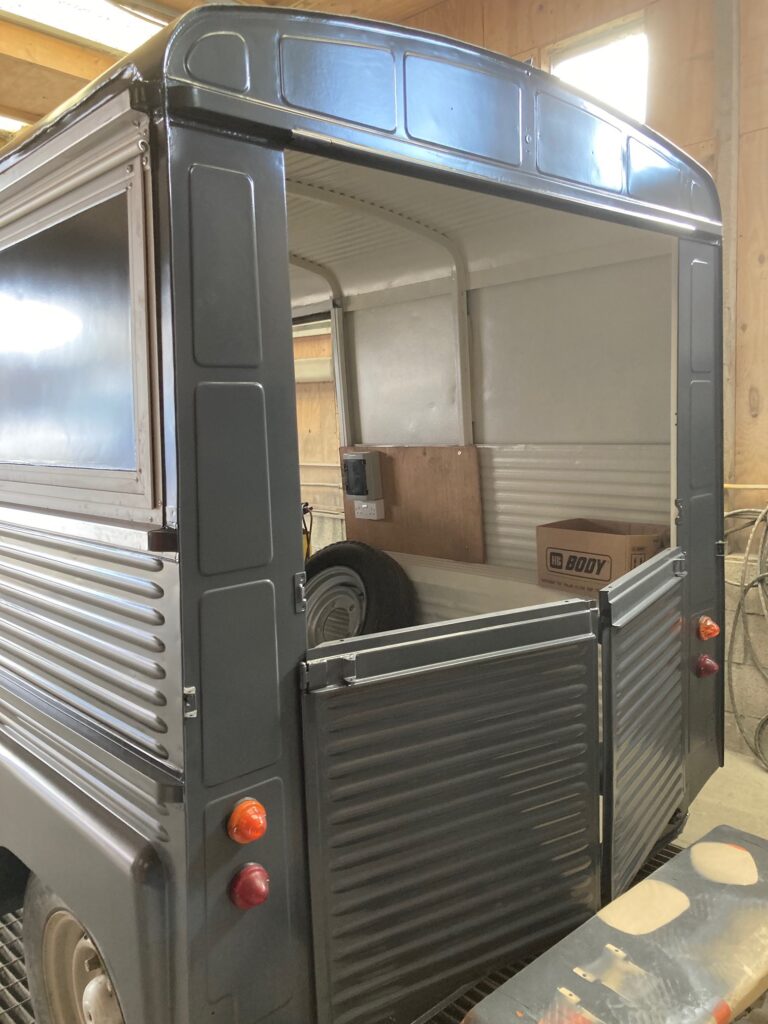 Then, I will very cautiously be learning to drive my Hy van. I had a much loved 2CV Dolly many years ago, so I'm used to some of Citroen's quirks…knowing perfectly well if it was raining there was no chance of starting it without having liberally squirted the distributor with WD40.
So… with fingers crossed- Emile will be making the journey from mid Cornwall to his new home in Devon at the end of March (not under his own steam, on a transporter – otherwise it would probably be the end of April…)
Looking forward to some interesting, short and somewhat slow adventures..